MMS Robotics Team- First Lego League
Here you will find the application for the MMS Robotics Team. Please print and fill out all sections of the form. Completed applications are due to Mrs. Adkins by August 23, 2019 for the 2019-2020 school year. No late applications will be accepted. Please see Mrs. Adkins if you have any questions.


Congratulations to our 2019-2020 Team Members!
Wade Hershberger -8th

Savannah Hose -8th

Adam Sherman (new member!) -7th

Katelyn Crossland (new member!) -7th

Ralph Wojtowicz -7th

William Wojtowicz -7th

Carter Sherman (new member!) -6th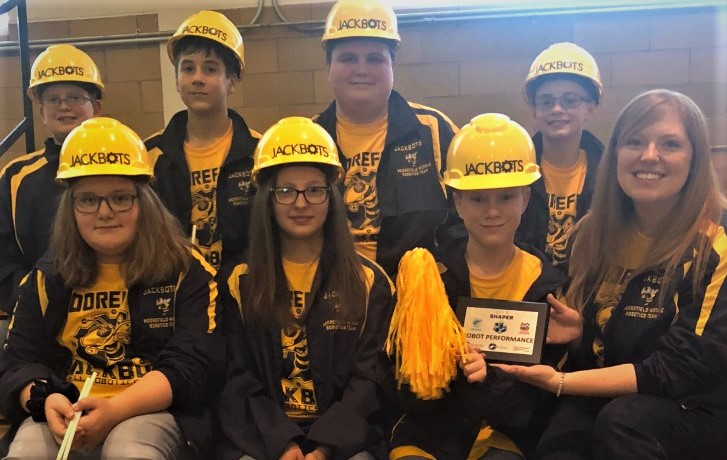 1Inspiration Award- WV State Tournament 2019

1Robot Performance Award-1st Place- WV Regionals 2019

1Robotics Design Award- WV Regionals 2018

1Inspiration Award- WV State Tournament 2018
FLL 2019 City Shaper Challenge